The Tuscany of Pinocchio
A beautiful little sky-blue carriage
The land of toys
When I was a puppet
................. Let's go on stage!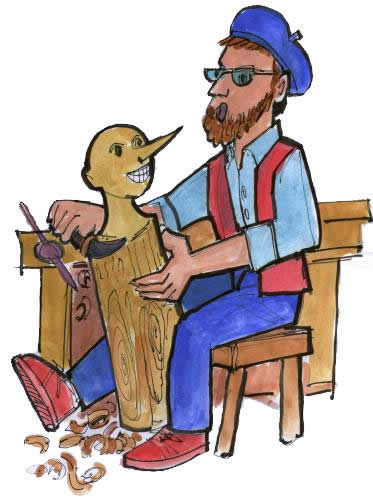 "What's in that big tent?" Pinocchio asked, turning to a little village boy standing nearby. - Read what's written on the placard and you'll know. - I'd like to, but it so happens that I somehow I can't today. - What a nincompoop you are! Then I'll read it to you. Let me tell you then, that the writing on that placard, in letters as red as fire, says: GREAT PUPPET THEATRE"
It's not necessary to sell the spelling book to go to the theater. School is important and should be done seriously. But there are schools and there are schools… For example, what would you say about going to a theater school, where alone or in the company of your parents, you give free rein to your imagination?