The Tuscany of Pinocchio
A beautiful little sky-blue carriage
The land of toys
From log of wood to the puppet
................. Nothing is thrown away!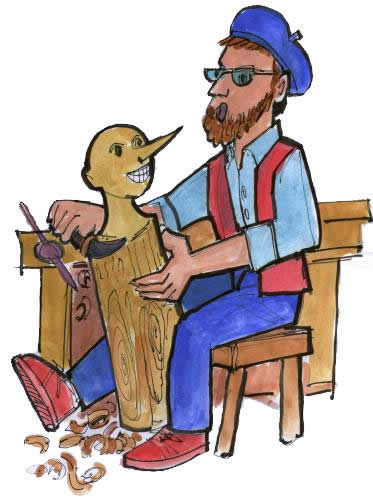 "Once upon a time there was a piece of wood. No, it was not an expensive piece of wood. Far from it. Just a common piece of firewood, one of those thick, solid logs that are put into stoves and fireplaces in winter to make rooms cosy and warm."
In the countryside nothing is thrown away.
And so a simple piece of wood to burn, in the hands of a good carpenter such as Geppetto, instead of finishing in the middle of the fire, acquires a new function and a new life.
The farmer knows well, that like Geppetto one must endeavor to resolve every problem with very little.
In TheTuscany of Pinocchio there is a beautiful Museum of peasant culture and antique trades that is well-worth a visit…