The Tuscany of Pinocchio
A beautiful little sky-blue carriage
The water
Crossing water
................. A special water...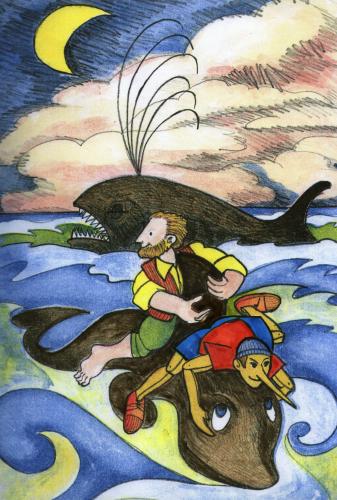 "But just then, a desperate cry was heard and looking back, they saw a little boy, who was on top of a cliff, throwing himself into the sea, and crying out, "I'll save him! I'll save my father!" [...] "As soon as Geppetto was comfortably astride his son's back, Pinocchio, very sure of what he was doing, dived into the water and began to swim. The sea was as smooth as oil, the moon shone brightly, and the shark continued to sleep so soundly that not even a cannon-shot would have awakened him"
So as Pinocchio crosses the water he starts to become a boy. He puts an end to the pranks, he begins to have judgment and he takes care of his father…
Even of nature it is important to take good care. Because it is only in this way that the specific characteristics of a particular habitat are maintained and can guaranty the survival of the animal species and the vegetation.
As for example in the wetlands.
Some of these, right in the Tuscany of Pinocchio, are famous the world over for their importance.
What would you say then of spending a really special day visiting the "city of the herons" or "walking on water"?